OLYMPIAN GODS NETWORK PROMOTION!
29 Aug 2019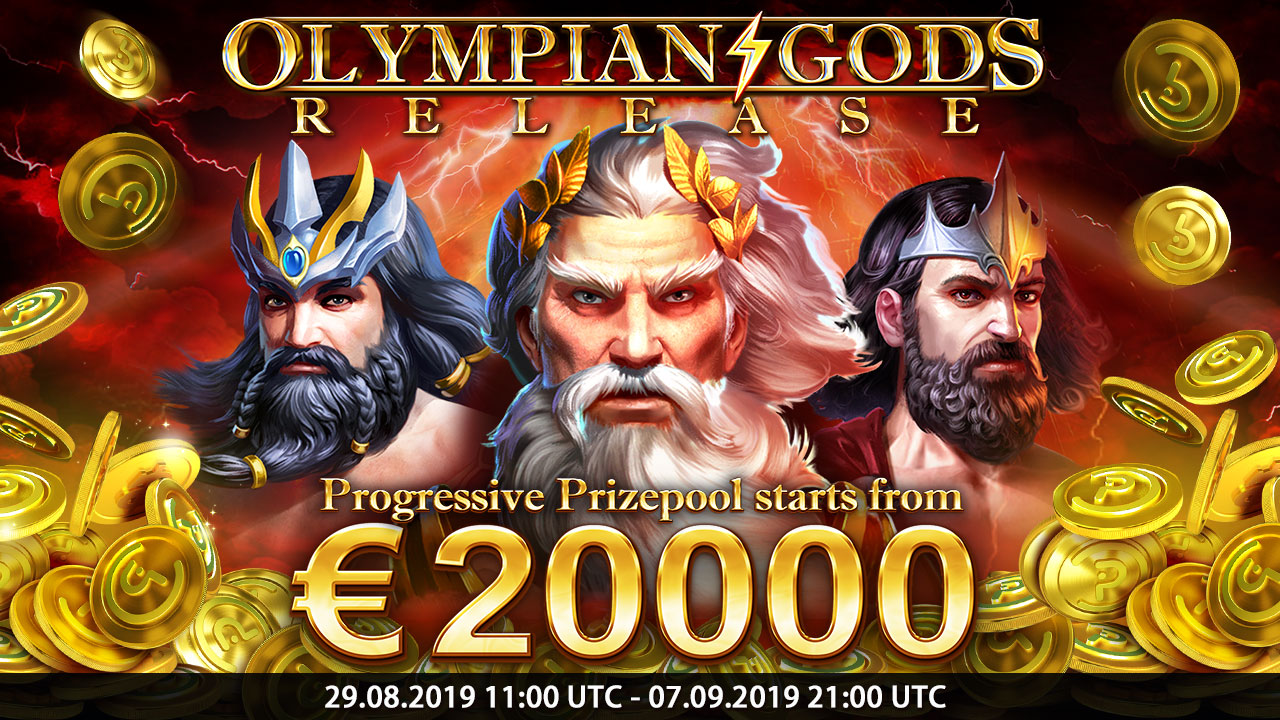 We are happy to announce that Olympian Gods is officially released!
Booongo also prepared an exciting news for our players - from August 29 11:00 UTC to September 7 21:00 UTC Booongo arranges Olympian Gods ingame network tournament with a progressive prizepool which start from 20,000 euro!

We believe that Olympian Gods: Release Tournament gives players an unforgettable experience, and a PROGRESSIVE Prize Pool will not let anyone get bored, because even we don't know for sure what's gonna be the Prize Pool amount in the end!

And as usual, the tournament info & details are available within our HYPE inGame Tournament promotool.

Do not miss the chance to fight with the Olympian Gods and get an insane 20% of PROGRESSIVE Prize Pool!!

Play Demo: booongo.com/game/olympian_gods
Tags: Booongo, videoslot, HYPE, Tournaments, Olympian Gods, release, 50 LINES, amazing graphic, Super Mega Big Wins, inGame, Network, single game promotion, 20 000 EUR, PROGRESSIVE, prize pool, 20% for the 1st place winner