TOP 5 Booongo Games Report for June 2018!
6 Jul 2018
/
General
We are glad to share our latest Top 5 Games report for June 2018!
As always, Top 5 Ranking shows indicators that were collected and processed across separate audiences: Worldwide / Asia / EU / CIS.
Such business intelligence helps our company to assess a relevance of ideas, geo-targeting of games, their potential performance, and to improve subsequent game development.
Our partners are welcome to adjust and optimize the placement of our games on their platforms, and also improve their long-term marketing plans&budgets, thus increasing conversions, players' retention and audience engagement!
Please take a look at the list of the Top 5 Booongo games in June 2018 (Worldwide):
1. God's Temple
2. 88 Dragon
3. Poisoned Apple
4. Age of Caesar
5. 15 Golden Eggs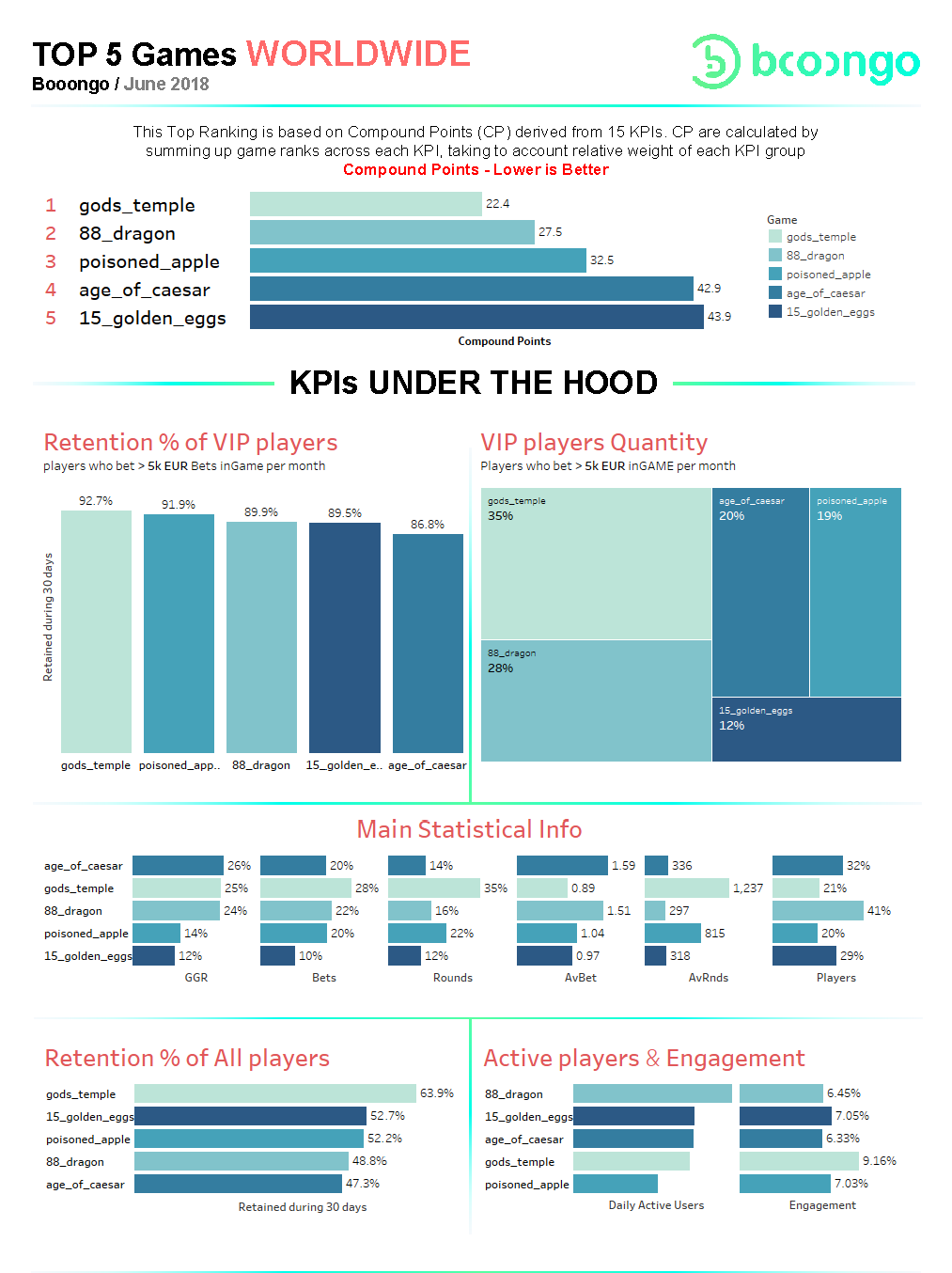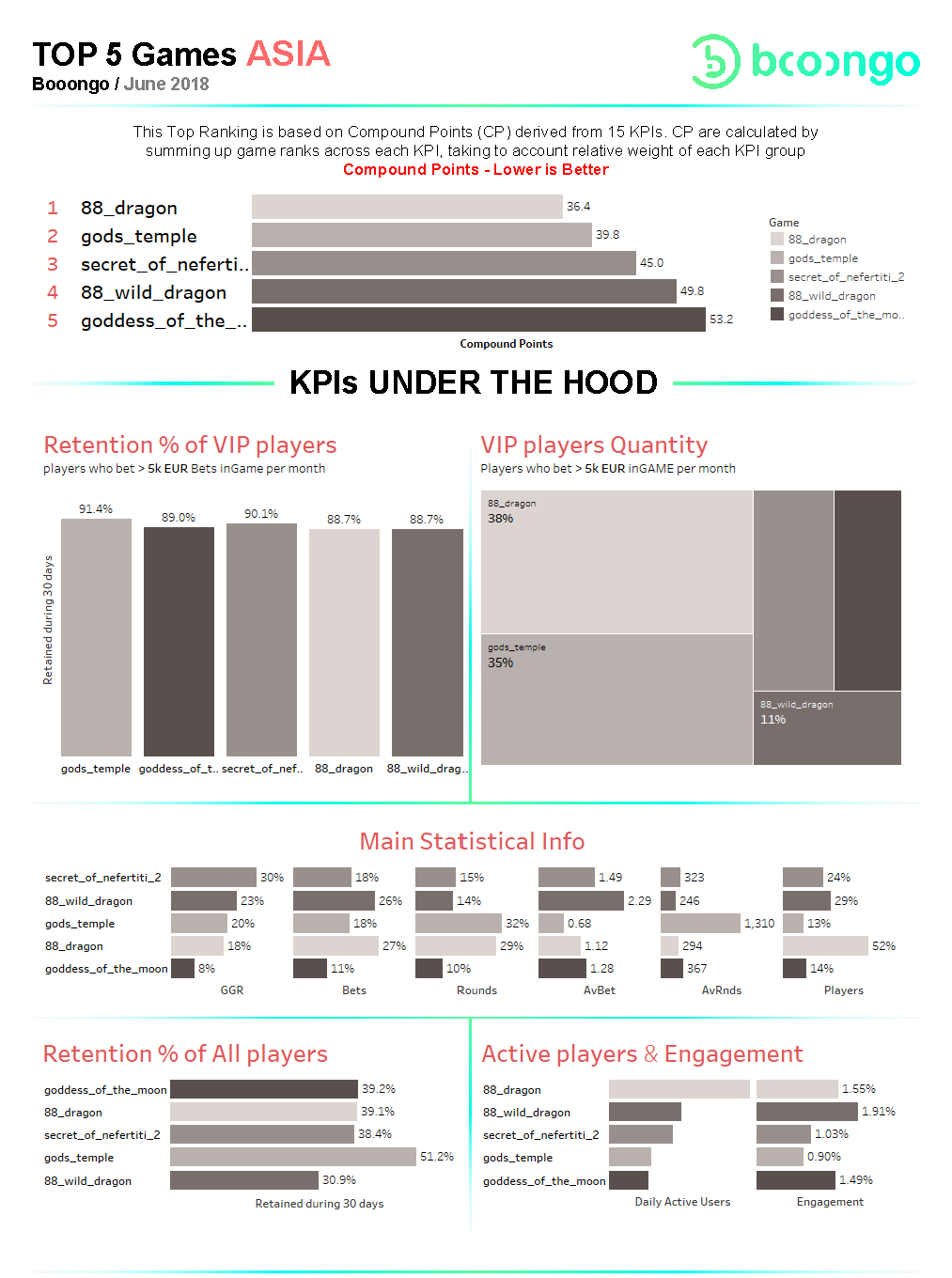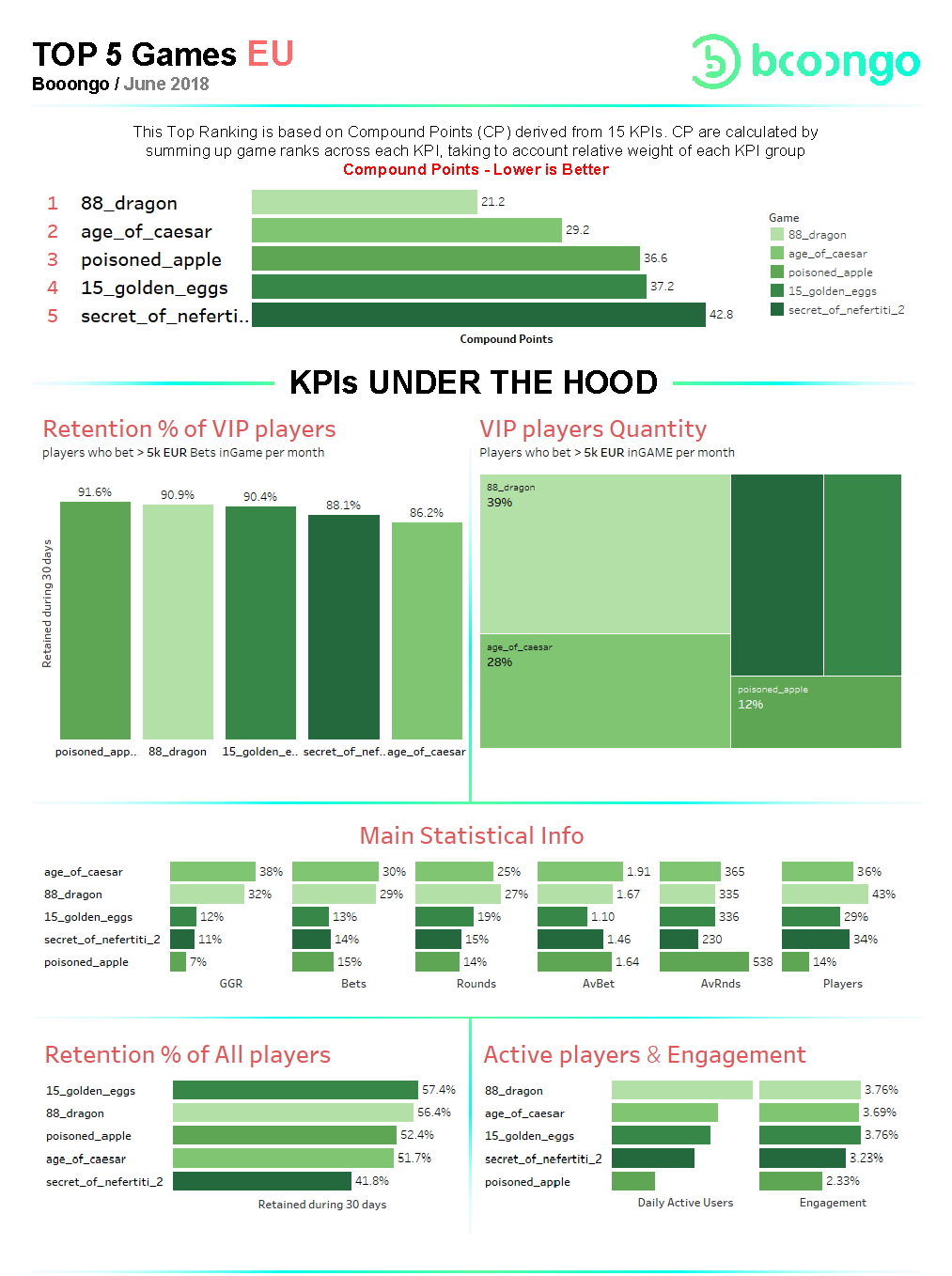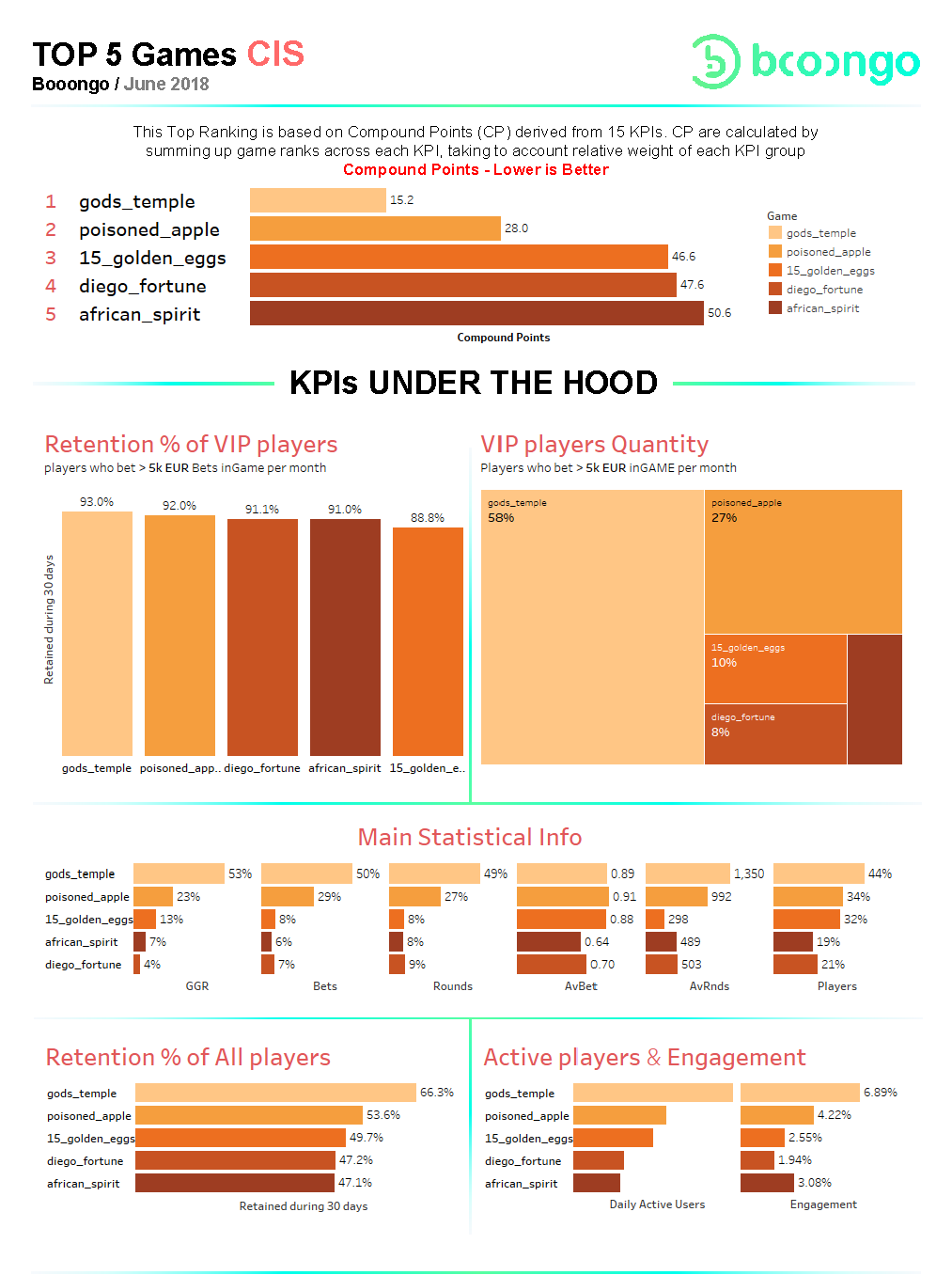 Tags: Booongo, TOP 5 games, June, Worldwide, Asia, EU, CIS, partners, God`s Temple, 88 Dragon, Poisoned Apple, Age of Caesar, 15 Golden Eggs