Gnomes` Gems coming soon!
15 Aug 2017
/
Games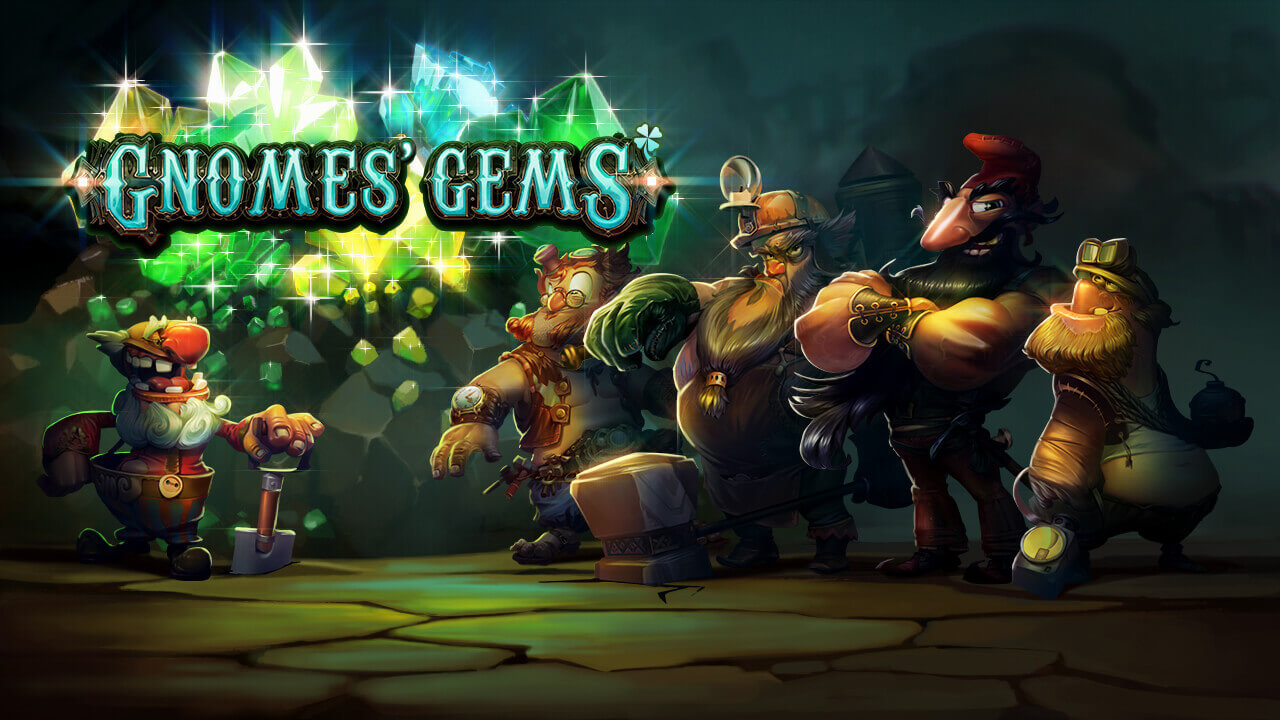 Booongo studio continues to please fans with interesting themes and ideas!
Very soon Booongo will excite you with a new incredible release featuring the most charismatic characters and unique gameplay! in new game "Gnomes` Gems", Gnomes - are treasure hunters who madly burst the way in the earth's bowels in a rush to get the dungeon riches. These guys will help you run jackhammer to find a huge storage of precious stones among the mines and get them.
Wilds and Scatters will help all lovers of jewelry. And for even greater achievements - Gnomes have Hammer and Magnet - so with their help, you can definitely count on Big, Mega or even SuperMegaBigWin! Remember: Emeralds and Sapphires will overflow your mind, if you gonna get support of Gnomes!
A precious fever will occupy everyone who dares digging mines with the Gnomes for dungeon riches! So please wait a bit, but meantime - increase your strength!
Tags: coming soon, Gnomes, new game, slot, release, Big Win, Wild, Scatter