Curacao License & RNG Certificate obtained
20 Apr 2017
/
General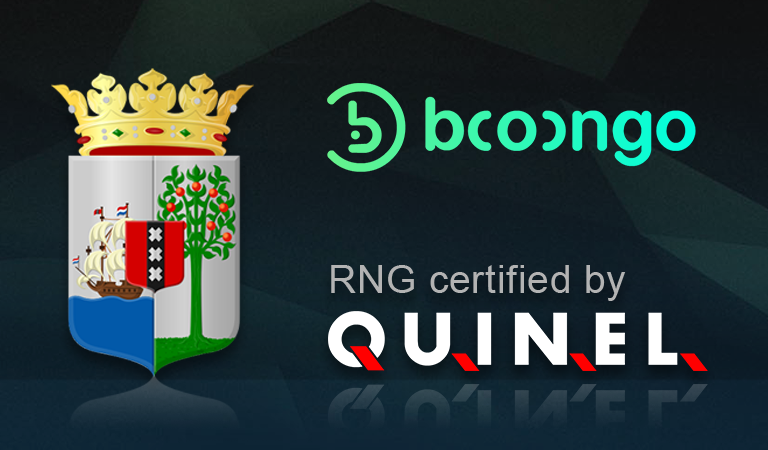 We hasten to inform you important news! Obeying rules and industry standards, Booongo obtained the Curacao license and RNG certificate (from QUINEL). The random number generator (RNG) is used in many kinds of gambling. It is a software that uses a certain algorithm for generating numbers randomly, what gives to players a honest chance for a win.
From the beginning of our work and development, we position ourselves as a company that is transparent and reliable for our partners and honest with our players.
Given the frequent requests and interest from our customers, we can say that our strategy involves expanding of a license list and markets coverage in the coming future, so we could meet even more operators' needs.
Tags: RNG, QUINEL, license, slots, Booongo