TOP 5 Booongo Games Report for February 2018!
12 Mar 2018
/
General
TOP 5 Games Report for February 2018 is already available!
So our partners and followers, in the full report you'll be able to find all main KPI`s and top ranks by regions.
We are preparing such split by regions, taking to account our customers' feedback and requests. Therefore, data under the hood is verified and reliable for our iGaming partners, what allows them to better tailor marketing campaigns and our games' placement.
Stay tuned for our news!
So, here's an updated list of top 5 Booongo`s games in February 2018 (Worldwide):
1. God's Temple
2. Poisoned Apple
3. 15 Golden Eggs
4. Lucky Xmas
5. African Spirit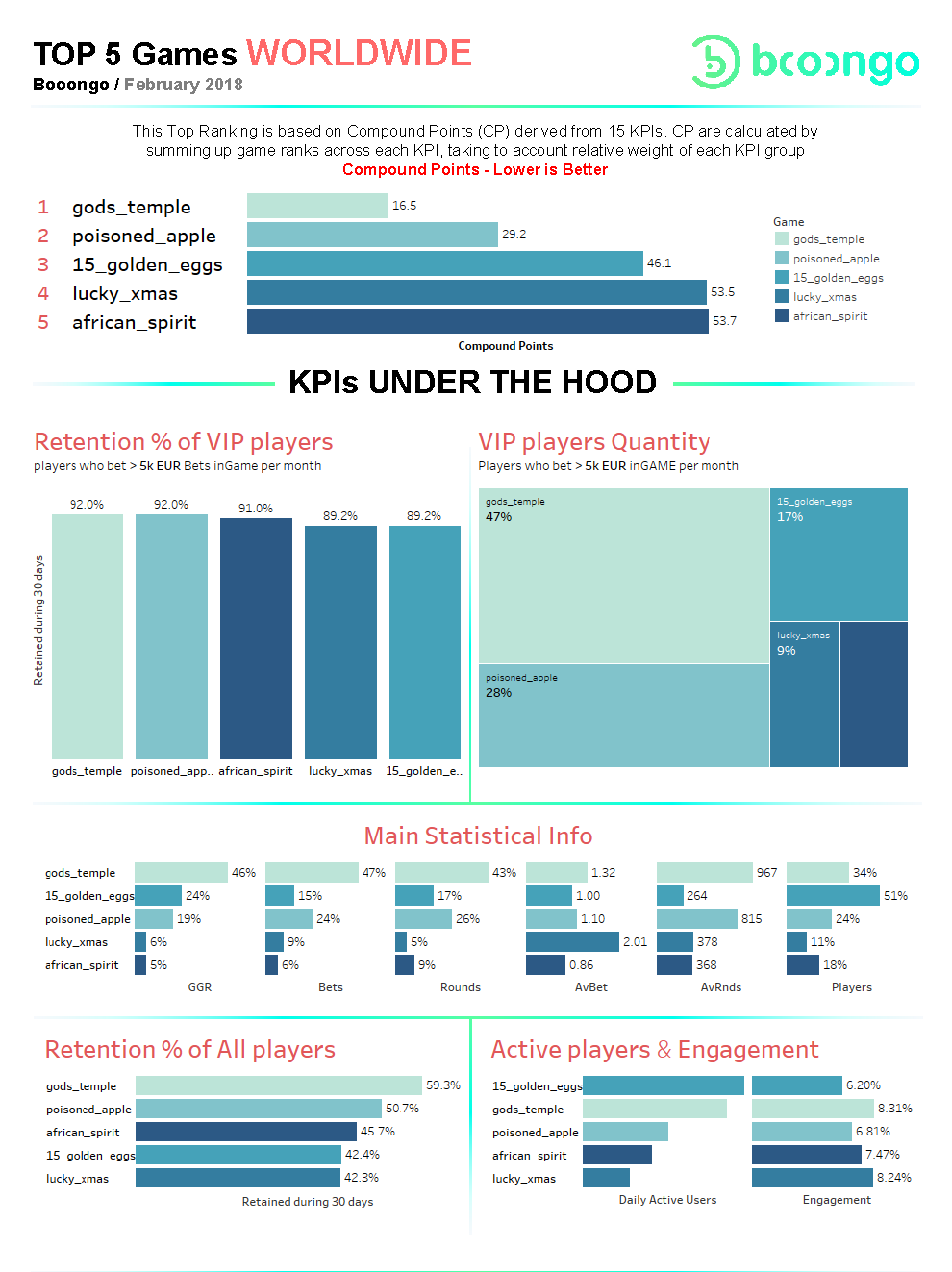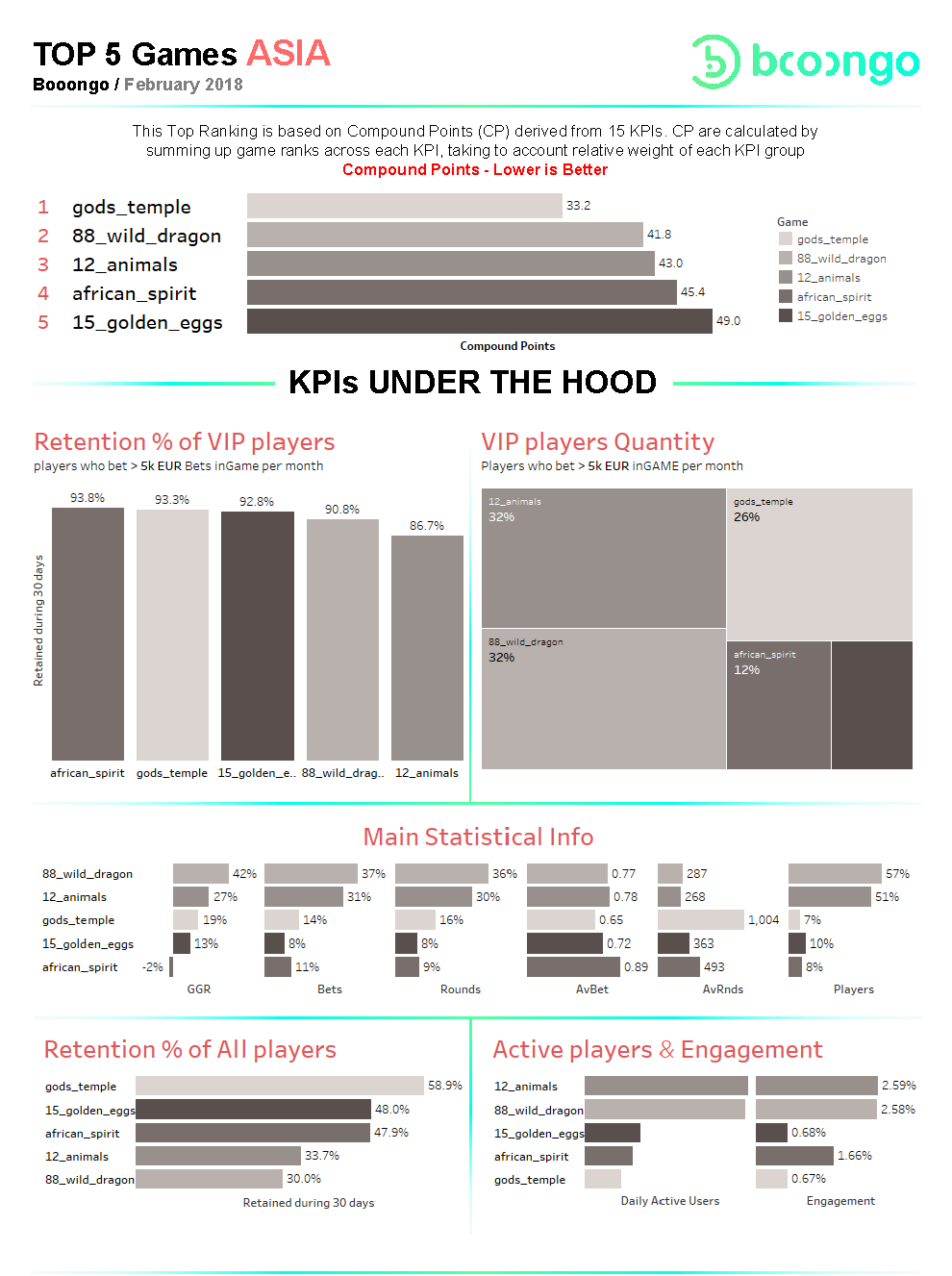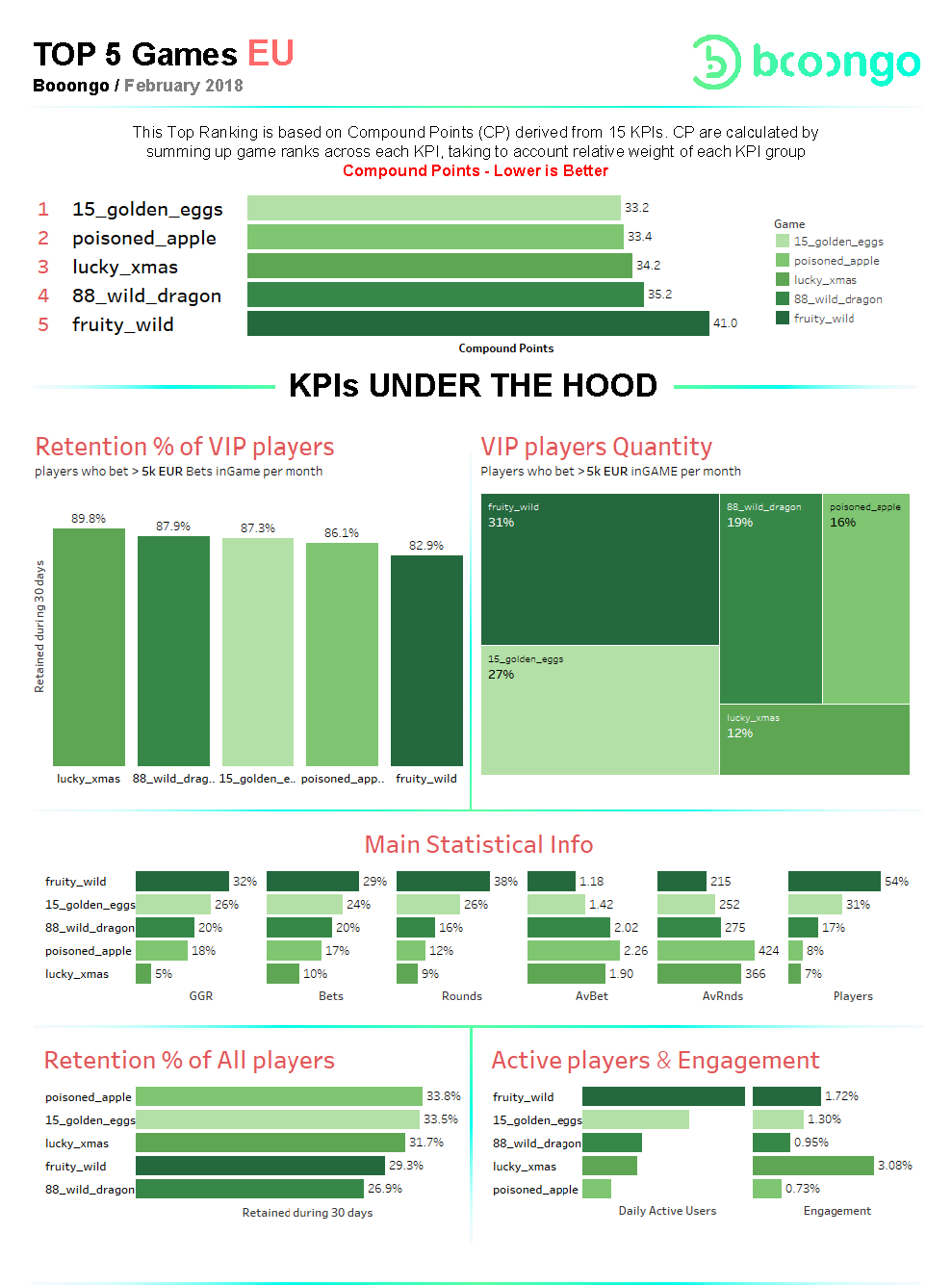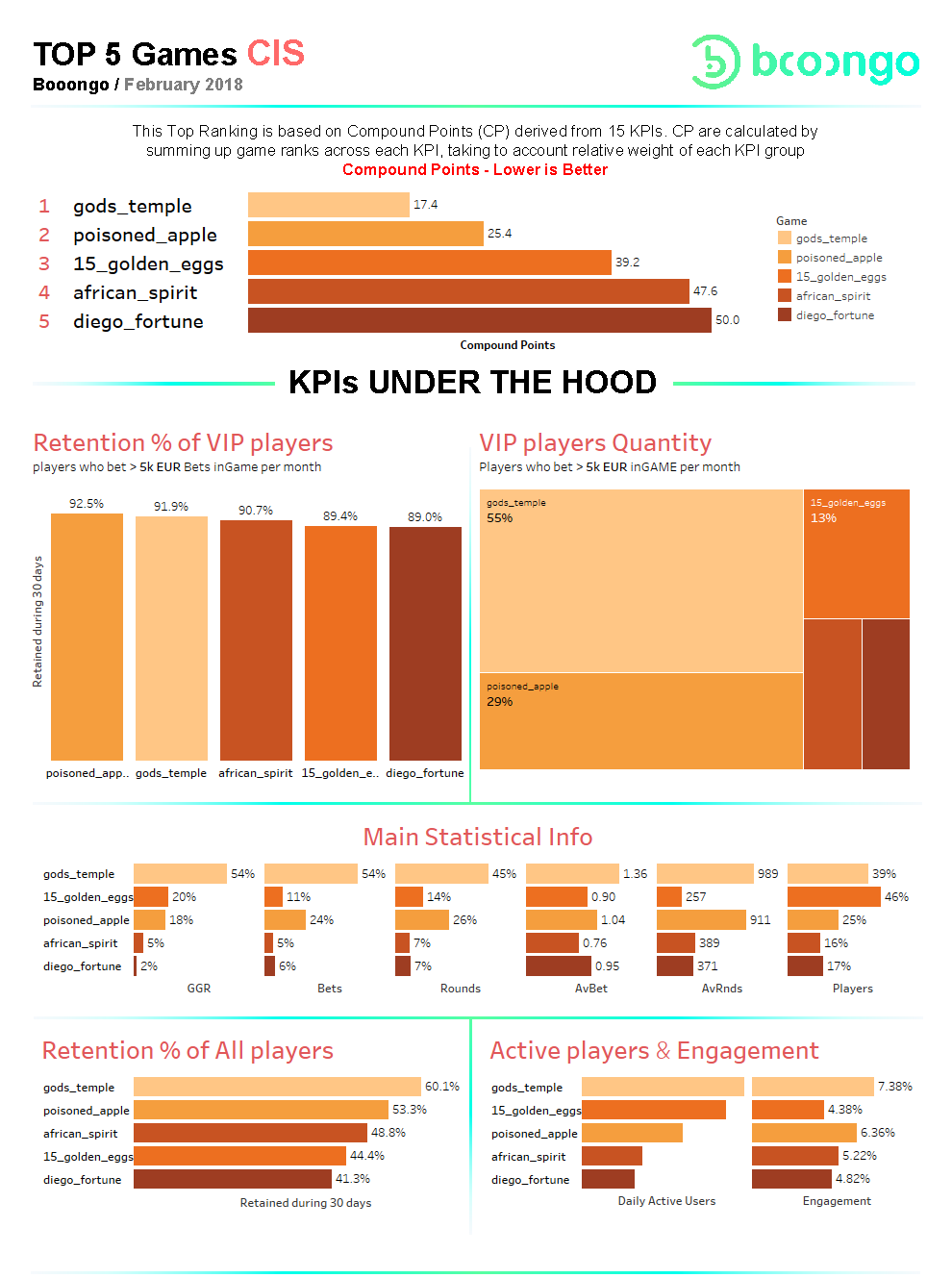 Tags: Booongo, Report, February, TOP 5, games, Worldwide, Asia, EU, CIS, Final Ranking, God`s Temple, Poisoned Apple, 15 Golden Eggs, Lucky Xmas, African Spirit