Booongo goes live with GrooveGaming!
11 Jul 2017
/
General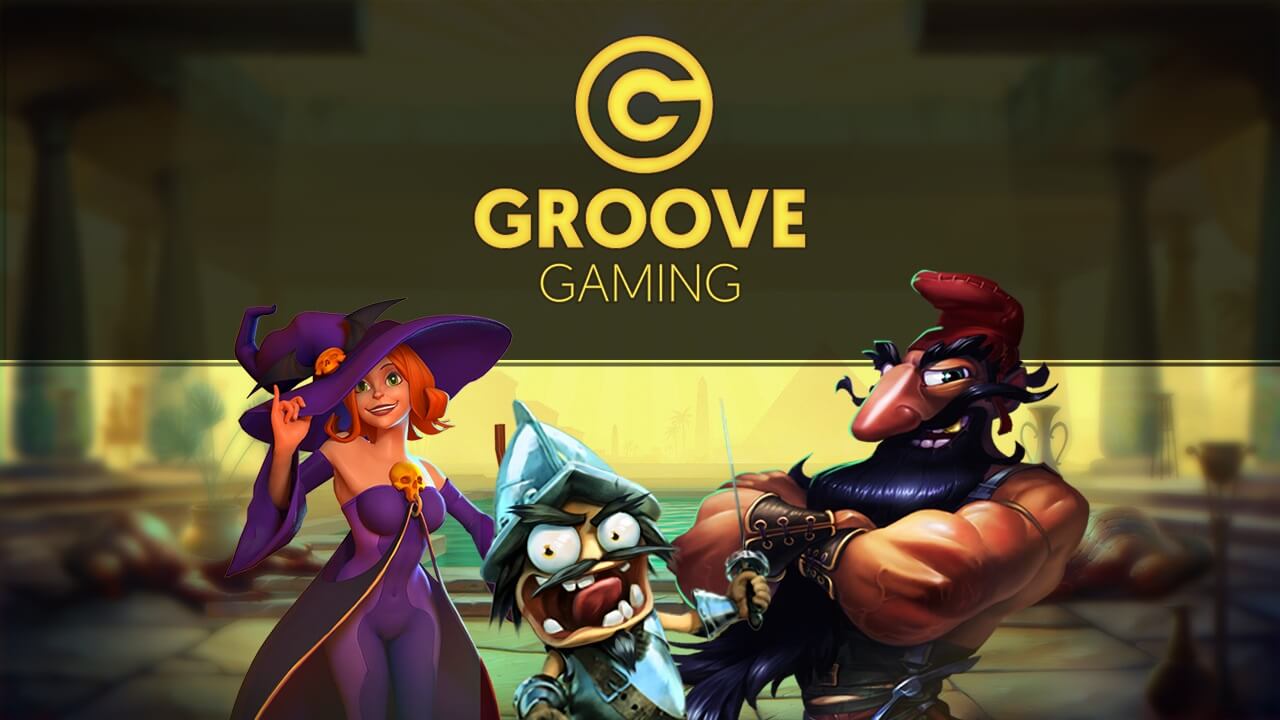 Booongo is pleased to announce the company's product placement on GrooveGaming - a platform which differs with modern tools for working with providers and with powerful security system allowing to keep customer's information safe. Their regular software updates are compatible with all browsers, and any games on their API works perfectly on any platform and on any screen size. GrooveGaming's platform provides fast integration and efficient distribution of our 17 already popular slots and will bring instantly an upcoming releases in future.
We established a strong relationship with GrooveGaming and believe that their customers will enjoy our fantastic slots! Such deals provide progress and enthusiasm to both companies. The arrival of young and promising Booongo company with interesting package of games will be an excellent addition to playmate`s portfolio. We are pleased with our partnership and look forward to working with such innovative and industry-leading platform as GrooveGaming.

Last 2 weeks of operations have already shown us a tremendous result, which we are really excited about, so we believe this would continue to grow up and make our partnership with GrooveGaming only stronger.
About Booongo:
Booongo was founded in 2015 and quickly joined the number of advanced gaming suppliers. The studio adheres to all legal norms, has Curacao License and RNG certificate, they also starting to target LATAM and Asia, expanding the list of markets with their presence.
Booongo is a closely-knit and progressive team of creative minds, who strives to craft superior 2D and 3D HTML5 slots for free-to-play and online gambling market. Current game portfolio includes 17 fully mobile&tablet adaptive titles, while 9 are announced as coming soon. They stand out from the crowd because of a rich gaming atmosphere & stable operations & HD graphics, exciting sounds & unique game features - what guarantees a player's delight and reliable support of operator's business.
About Groove Gaming:
GrooveGaming provides a unique gaming platform designed for running a successful online gaming business. The mission is to provide you with the best technology, which is custom, suited to your present and future needs. GrooveGaming`s unique software platform enables operators to provide their customers with the ability to play across multiple products and platforms in all languages and currencies.
The quality and innovation of their products are the basis of their reputation, substantiated by their attention to details and quality of service. Their teams of IT talented professionals have an immense knowledge in the world of gaming, hardware and software. They are driven by an unwavering desire to be the best in the business.
For more information about this press release or to arrange an interview with Booongo representative please email us at [email protected]
Tags: GrooveGaming , new partner, casino, games, videoslots, slots