TOP 5 Booongo Games Report for January 2018!
5 Feb 2018
/
General
Booongo provides an official publication of TOP 5 Games Report for January 2018!
This actual Rating contains useful information and well-ordered data for January and will be certainly useful for our company's clients as well as the previous ones. The analysis of Worldwide/Asia/EU/CIS audience separately, makes it possible to follow changes in the main indicators, such as: Retention% of VIP players; VIP players quantity and share; Main Statistical Info like GGR, AvBet and AvRounds; Retention% of All players; Active players base and their Engagement.
Just below you can see the latest January's TOP 5 report in a more complete version. So stay tuned for our news!
The following games lead the Booongo TOP 5 in January 2018 (Worldwide):
1. God's Temple
2. Poisoned Apple
3. Lucky Xmas
4. Christmas Charm
5. 15 Golden Eggs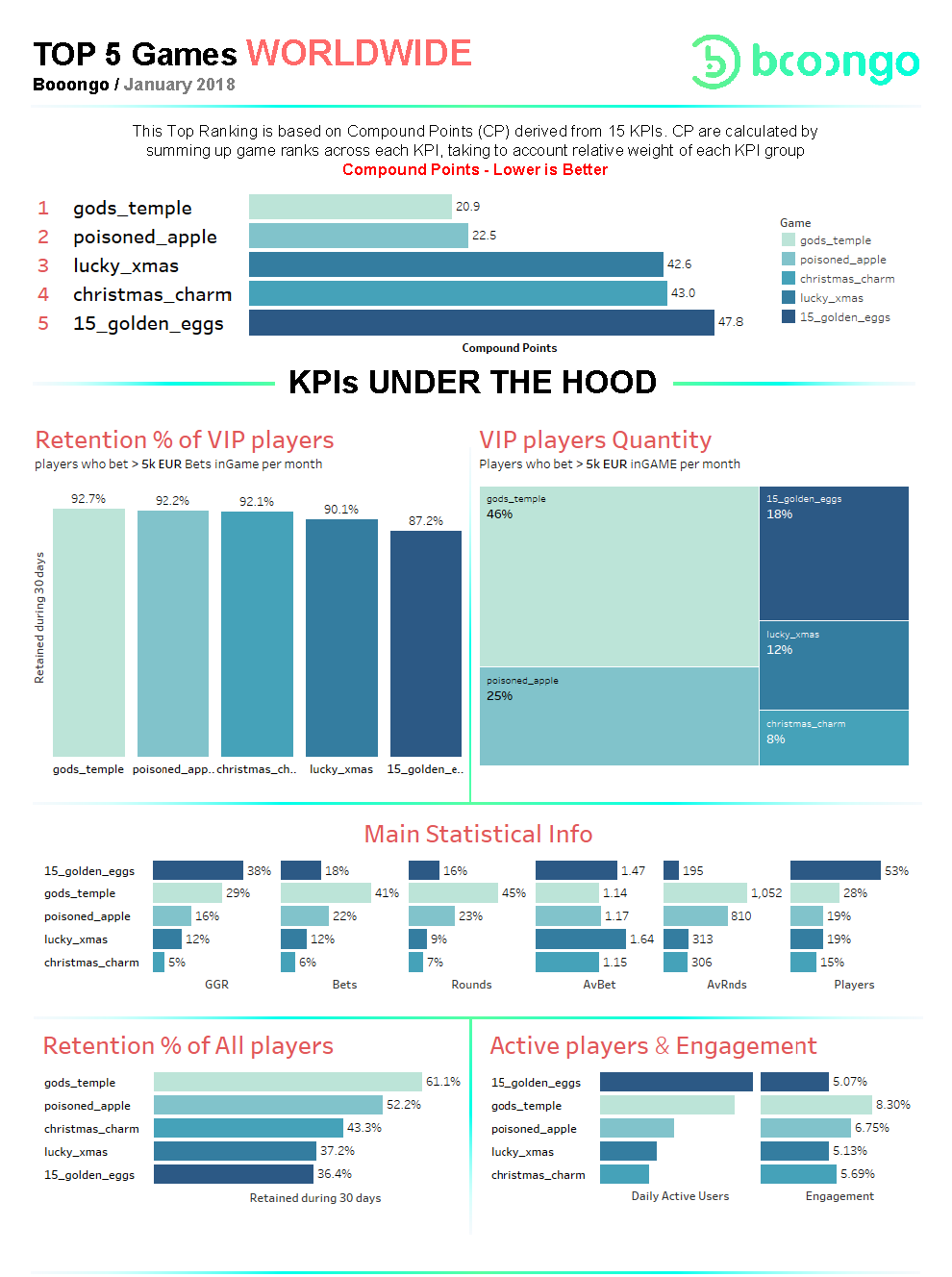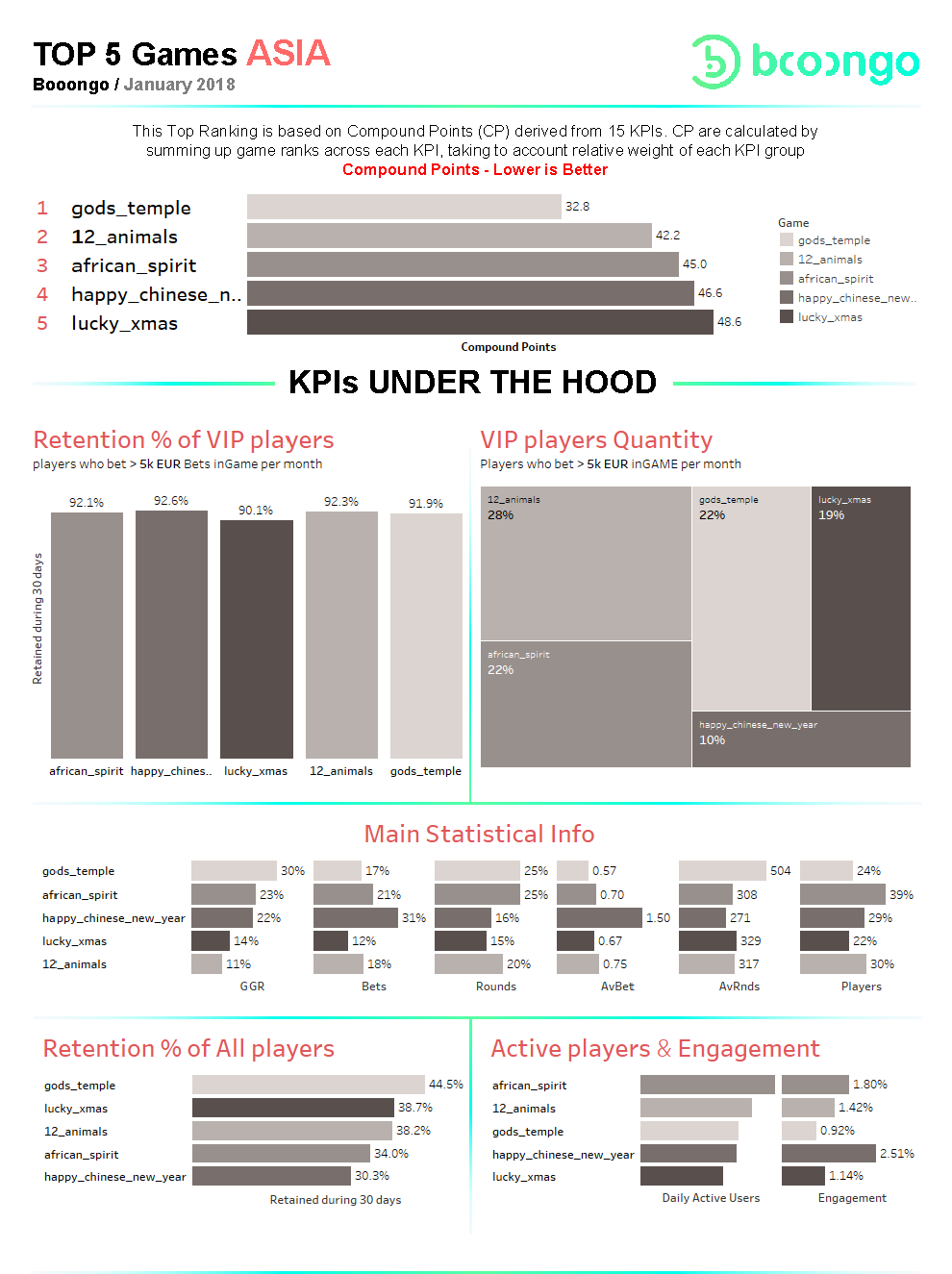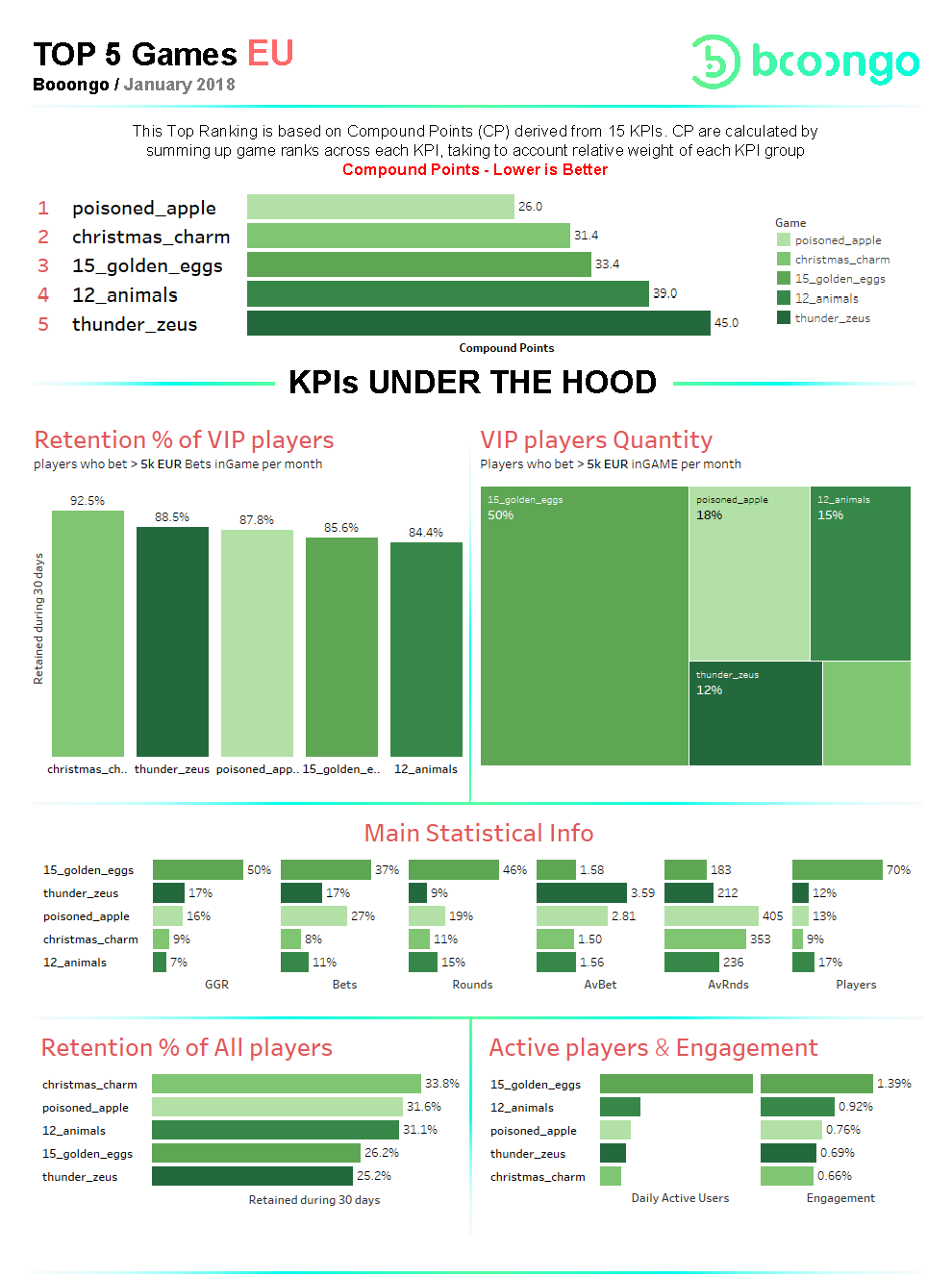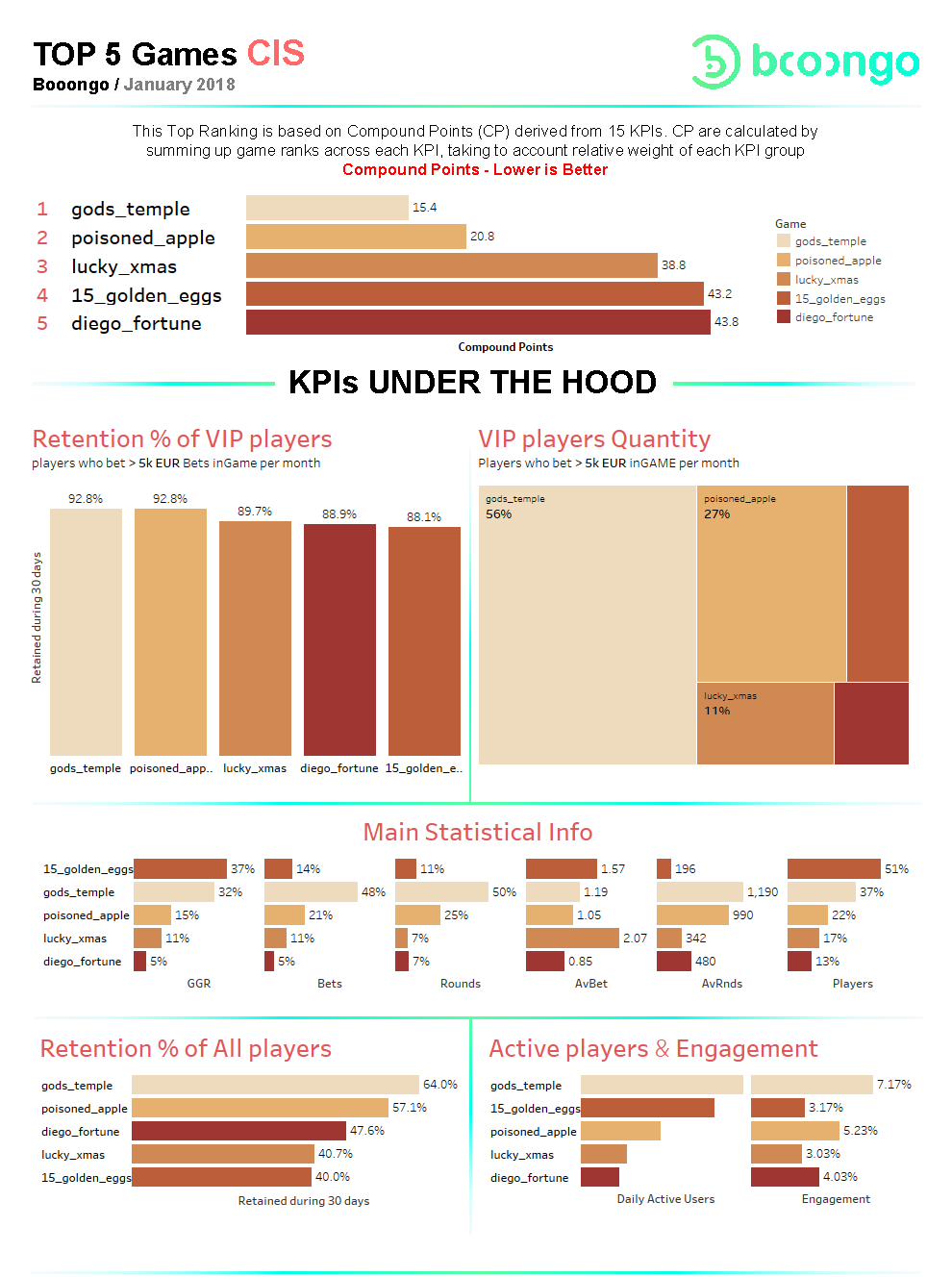 Tags: Booongo, Report, January, TOP 5, games, Worldwide, Asia, EU, CIS, Final Ranking, God`s Temple, Poisoned Apple, Lucky Xmas, Christmas Charm, 15 Golden Eggs