TOP 5 Booongo Games Report for November 2017!
19 Dec 2017
/
General
Booongo is pleased to share our latest TOP 5 Games Report for November 2017! This is also a good chance to show the abilities of our internal Business Intelligence, used for compiling such comprehensive reports and process the underlying dataset.

This Top Ranking is based on Compound Points (CP) derived from 15 KPIs. CP are calculated by summing up game ranks across each KPI, taking to account relative weight of each KPI group. Therefore, a game with first places across many indicators receives the smallest sum of Compound Points, what leads to a Better result in the Final Ranking.
As shown in the details section of TOP 5 Games Report, we rely on many KPIs behind the Final Rank: Retention% of VIP players; VIP players quantity and share; Main Statistical Info like GGR, AvBet and AvRounds; Retention% of All players; Active players base and their Engagement - while showing the Worldwide or Asia/EU/CIS audiences separately.

As for us, Report like this one is useful for verifying the game idea & relevance, its mechanics potential, positioning and cross-regional performance, and as for our Clients and Affiliates - this is a must have tool for optimizing own marketing budgets.

So, the following games lead the Booongo TOP 5 in November 2017 (Worldwide):
1. God's Temple
2. Poisoned Apple
3. African Spirit
4. 12 Animals
5. Diego Fortune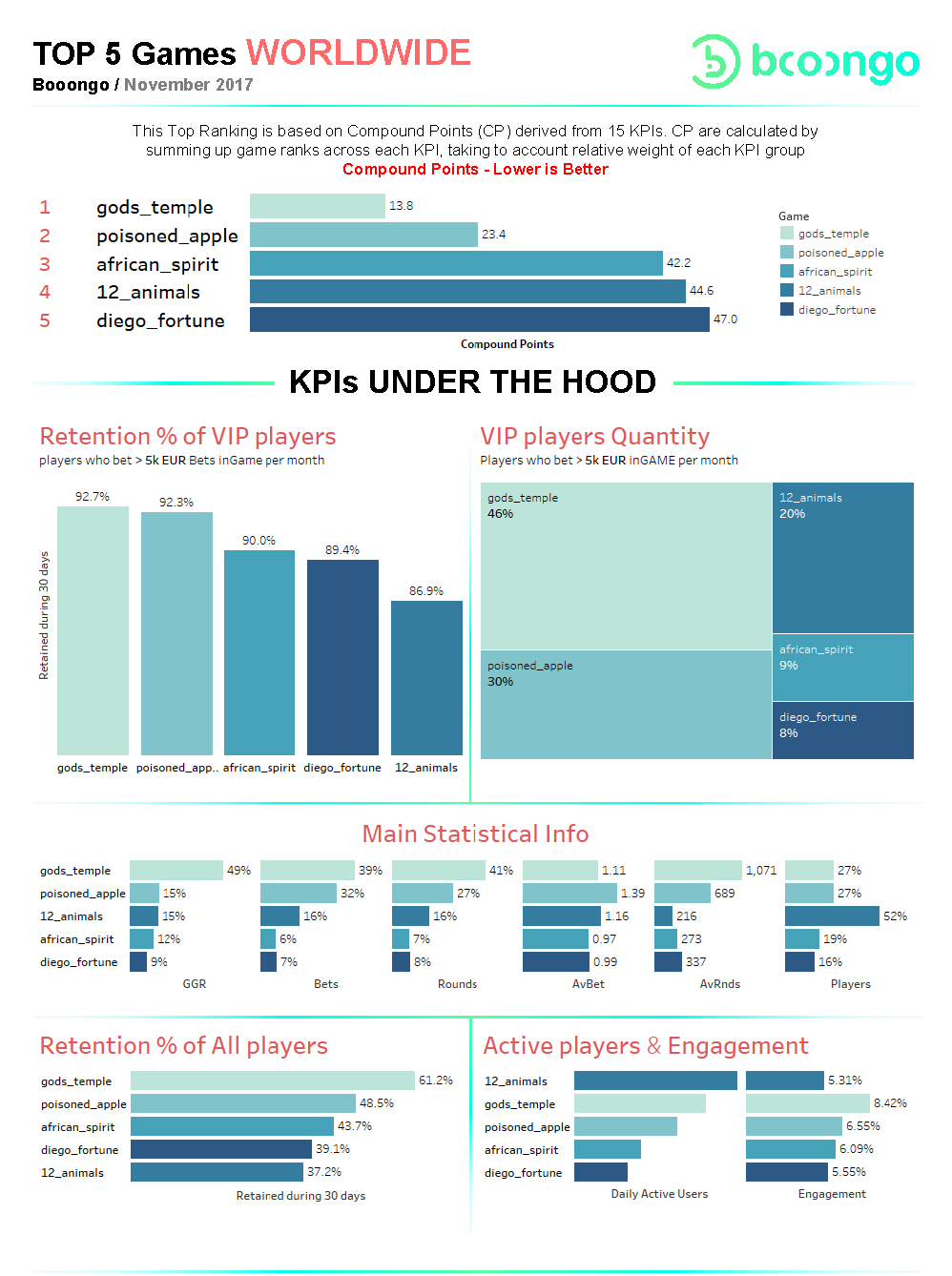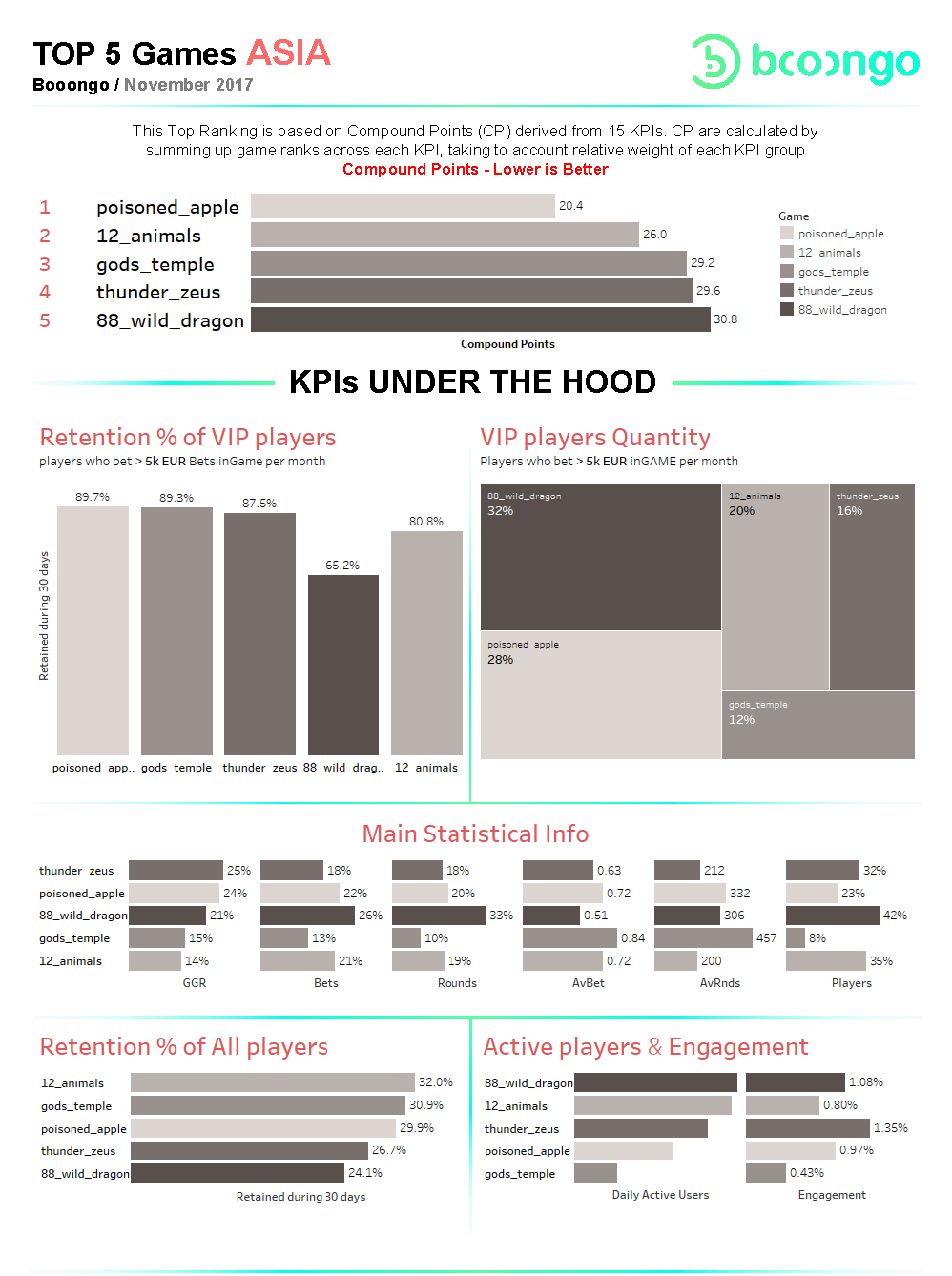 We deem this Report as an important one to publish on a monthly basis, therefore will do our best to share them further. Stay tuned!
Tags: Booongo, Report, November, TOP 5, games, KPI, CP, Worldwide, Asia, EU, CIS, Final Ranking, God`s Temple, Poisoned Apple, African Spirit, 12 Animals, Diego Fortune