Booongo started a new series of tournaments!
15 Jun 2019
/
General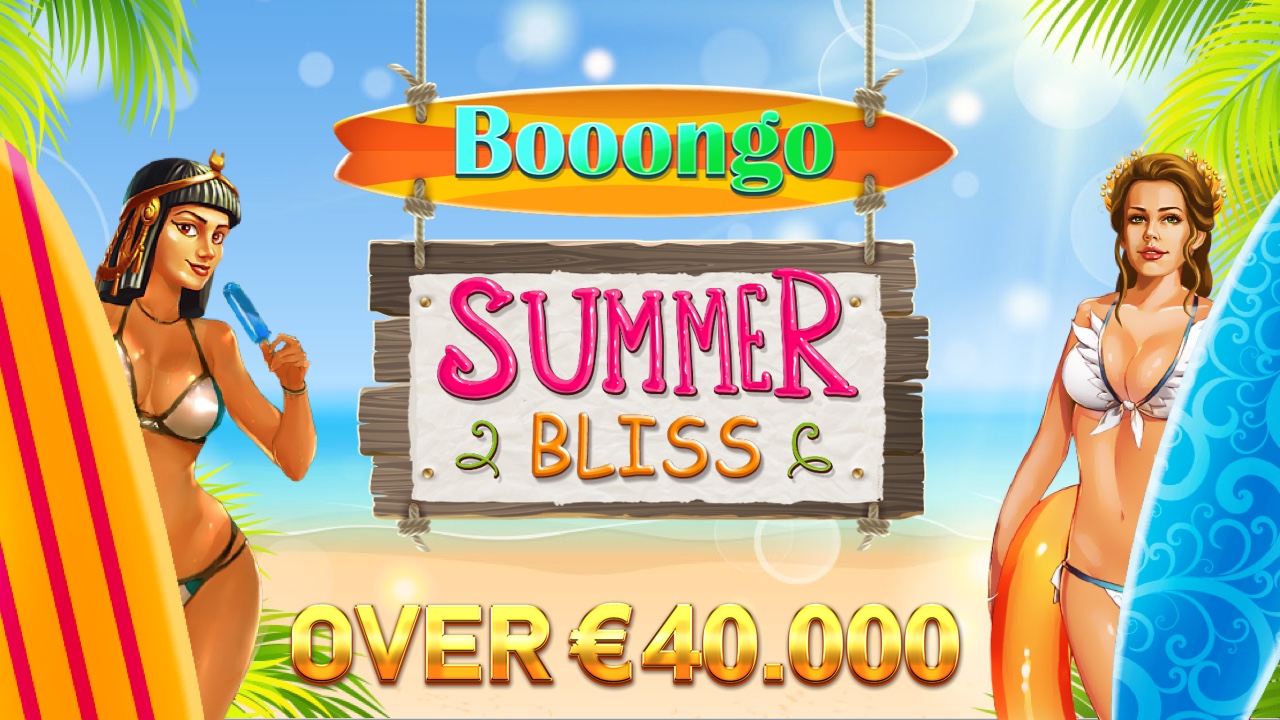 Chillout this summer with Booongo!
Get more fun in the sun with the refreshing Summer Bliss series of HYPE tournaments. Should you succeed, you'll be in for a prize, and that's what you expect from these sunny days.
Let this summer blast with an appealing prize pool of over 40,000 Euros. The series is running in our slots from 11.06.2019 to 02.07.2019 and you've got all the chances to turn your summer into a pretty hot winning streak.
Let's hit the heat and get movin'!
1) Welcome summer! - from 11.06.2019 8:00 UTC to 16.06.2019 21:00 UTC with total prize pool 15 000 EUR
2) Winning hot - from 18.06.2019 8:00 UTC to 23.06.2019 21:00 UTC with total prize pool 15,000 EUR
3) Chillin - from 25.06.2019 8:00 UTC to 02.07.2019 21:00 UTC with progressive prize pool starts from 10 000 EUR
Tags: Booongo, tournaments, summer, hype