Booongo signs with Tyche Digital!
10 Apr 2018
/
General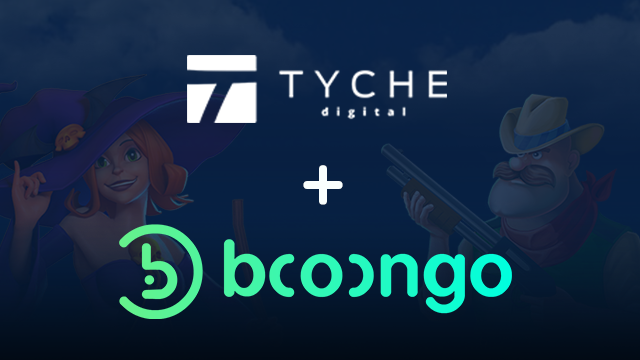 Booongo Entertainment is delighted to announce the completion of technical integration with Tyche Digital as a part of campaign to increase coverage on Asian markets! Thus, our full high-quality slots portfolio will be live very soon on the Tyche Digital`s platform in order to provide their players with our best studio elaborations.

Our outstanding games portfolio also includes video slots from the latest Asian TOP5 Games Rating, which are - 88 Wild Dragon, 12 animals, Poisoned Apple, Lucky Xmas and God`s Temple - our hits, which are already integrated into Tyche Digital's gaming suite.
For us this deal is surely an awesome chance to extend the game offering on Asian markets, as Tyche Digital provides operators with a best of breed aggregation platform that offers innovative and top quality content. So Booongo family truly believes that the launch with Tyche Digital will grow up into a friendly, honest and commercially profitable partnership for both parties in this deal!
About Booongo:
Booongo is a closely-knit and progressive team of creative minds, who strives to craft superior 2D and 3D HTML5 slots for free-to-play and online gambling market. Current game portfolio includes 30 fully mobile & tablet adaptive titles, while 4 are upcoming. They stand out from the crowd because of a rich gaming atmosphere & stable operations & HD graphics, exciting sounds & unique game features - what guarantees a player's delight and reliable support of operator's business.
About Tyche Digital:
Tyche Digital platform is a reliable, robust and high value route to market for selected content providers. Using highly skilled HTML5 and native developers Tyche specialises in fully harnessing and adapting to the capabilities and characteristics of each and every device to deliver the highest possible quality of gaming experience. The richest possible graphics by accessing the GPU of the device in the most efficient manner and by adapting to the form factor of the device, delivering the gameplay experience that works best for the player.
For more information about this press release or to arrange an interview with Booongo representative, please email us at [email protected]
Tags: Booongo, Tyche Digital, partnership, technical integration, Asia, new partner, games, slots, games portfilio