Booongo and GAMING1 became partners in a game supply agreement!
19 Apr 2018
/
General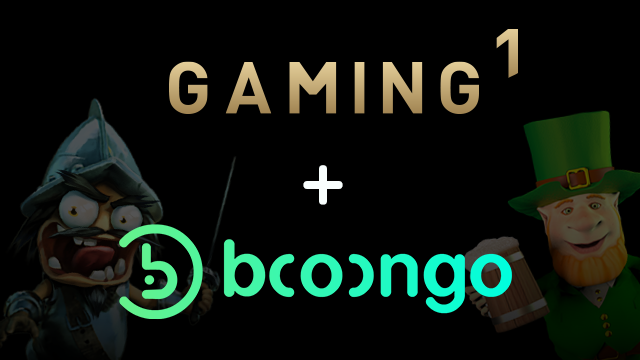 Booongo Entertainment and GAMING1 became partners in a game supply agreement! We are delighted to rollout the Booongo`s full suite of titles across the GAMING1 brands. All their players can already enjoy our best video slots - 15 Golden Eggs, Fruity Wild, Nord`s War, Poisoned Apple - and many more. Booongo is proud of our high-quality games with unique features and remarkable gaming experience, so we hope GAMING1 players gonna like our awesome slots!
We are glad to see GAMING1 in our family of the best interactive platforms that improve and make us better. Booongo expects this deal growing into a promising and fruitful partnership. Enjoy our games on the GAMING1 stage!
About Booongo:
Booongo is a closely-knit and progressive team of creative minds, who strives to craft superior 2D and 3D HTML5 slots for free-to-play and online gambling market. Current game portfolio includes 30 fully mobile & tablet adaptive titles, while 4 are upcoming. They stand out from the crowd because of a rich gaming atmosphere & stable operations & HD graphics, exciting sounds & unique game features - what guarantees a player's delight and reliable support of operator's business.
About GAMING1:
GAMING1 is a full-service partner specialized in high-performance online casino and sports betting projects. They provide a complete range of services and solutions which enable you to set up, promote and improve the results of your casino and sports betting website. GAMING1 has already successfully established several casinos online with astounding results in terms of profits and market shares. Moreover, this company is highly flexible and provide professional assistance throughout the entire process. In short, GAMING1 is the perfect companion to support you in the transition from a land-based to an online casino.
For more information about this press release or to arrange an interview with Booongo representative please email us at [email protected]
Tags: Booongo, GAMING1, partnership, agreement, video slots, games, platform, casino