TOP 5 Booongo Games Report for May 2018!
6 Jun 2018
/
General
As always, at the beginning of each month we publish for our analytical news!
Booongo is ready to present the latest TOP 5 Games Rating for May 2018, which shows promo opportunities of our internal Business Intelligence tools.
This Rating contains comprehensive set of KPIs separately for Worldwide, Asia, EU and CIS regions.
Based on the customers' feedback, we continue publish this performance report, which helps companies to optimize their marketing & traffic budgets.
Please take a look at the list of the Top 5 Booongo games in May 2018 (Worldwide):
1. God's Temple
2. Poisoned apple
3. 15 Golden Eggs
4. Secret of Nefertiti 2
5. 12 Animals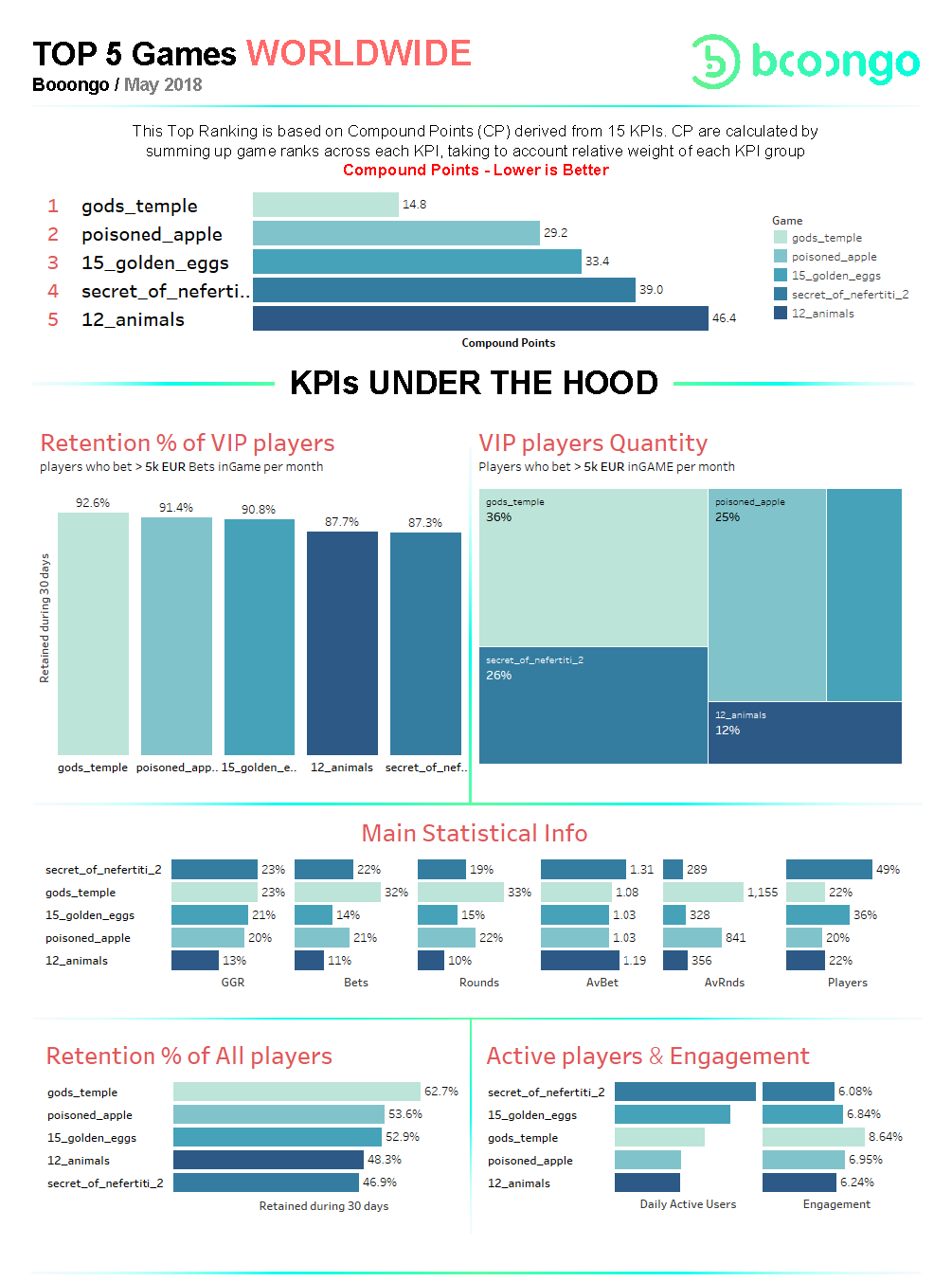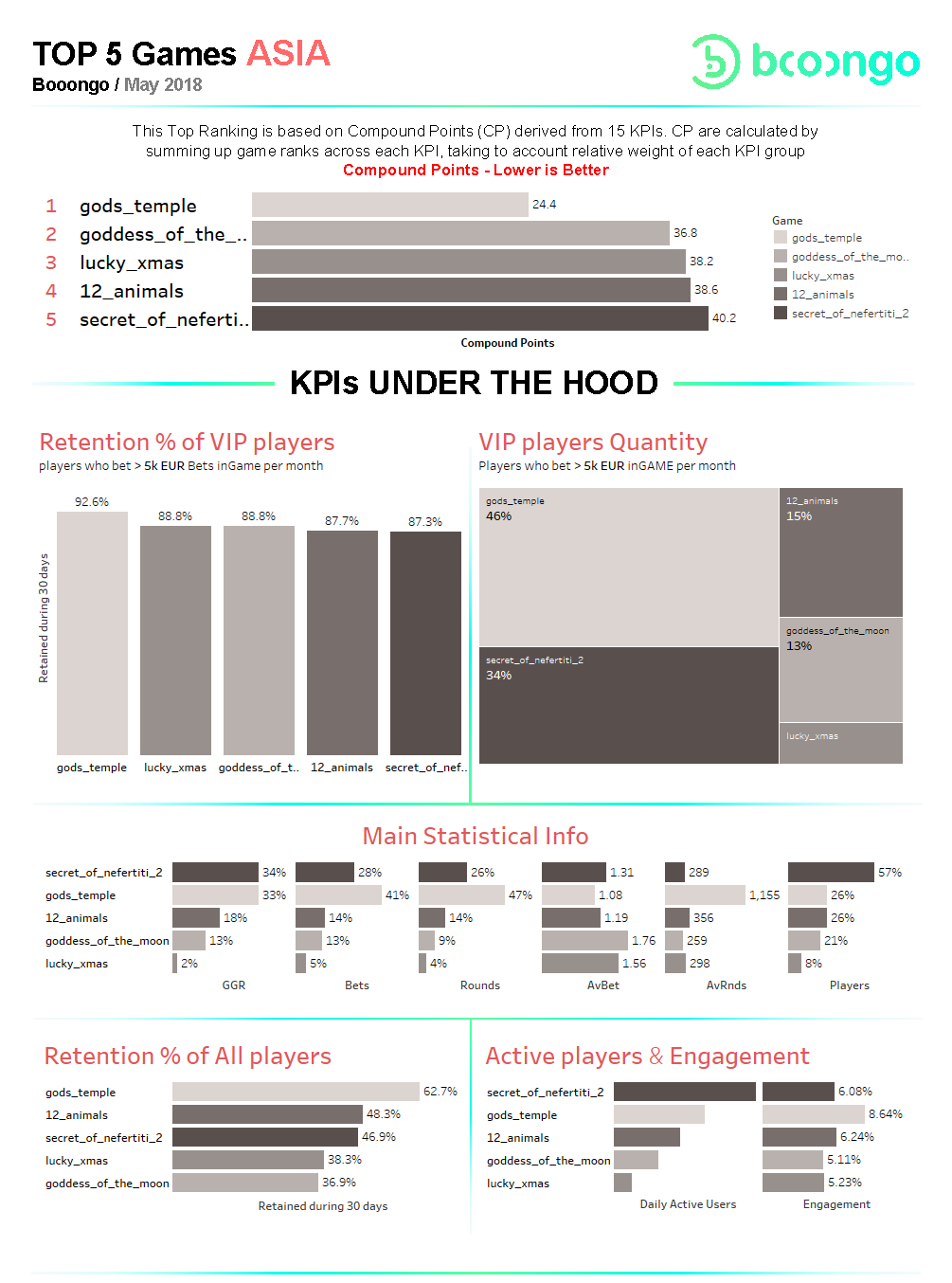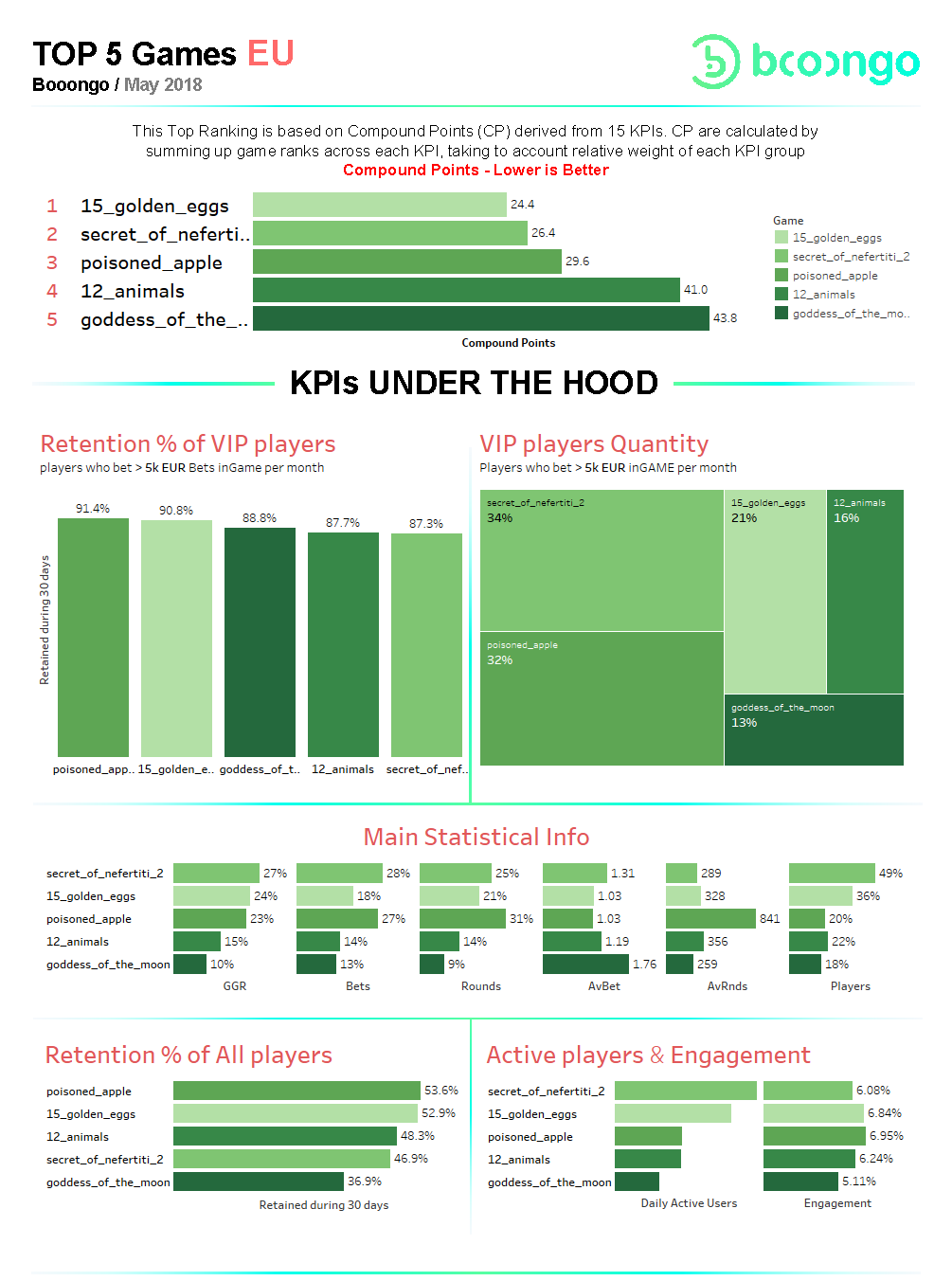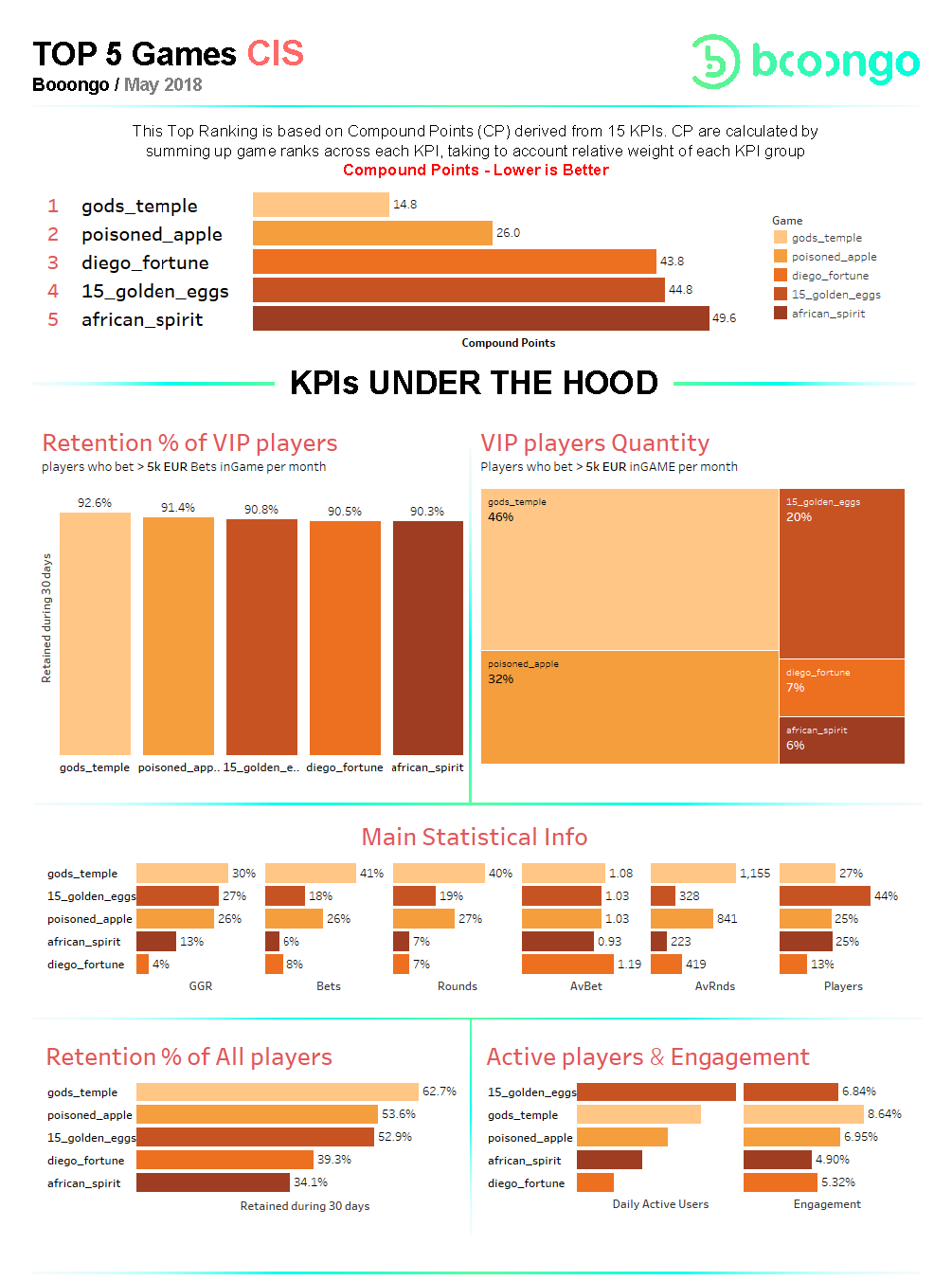 Tags: Booongo, Report, TOP 5 games, May, Worldwide, Asia, EU, CIS, KPI, God`s Temple, Poisoned Apple, 15 Golden Eggs, 12 Animals, Secret of Nefertiti 2