Booongo Gaming has signed agreement with GoldBlue AB!
23 May 2018
/
General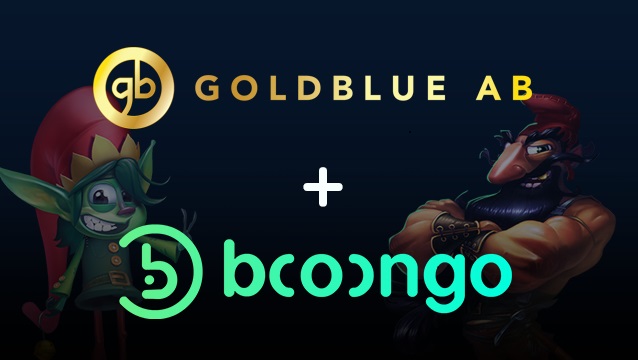 Booongo Gaming has signed agreement with GoldBlue AB!
Booongo Gaming can hereby announce that our casino slot product will be offered to the GoldBlue AB B2C and B2B businesses through its subsidiary.
Booongo Gaming is a slot provider that with enthusiast keeps on challenging boundaries through innovative gameplay and exciting features. The provider craft premium HTML5 games with stunning art and cutting-edge gameplay designed to attract, entertain and retain players' excitement. The integration will give the groups B2C and B2B platform another 35 slot games, and increase the competitive advantage. Integration will begin shortly in the coming months.
About Booongo:
Booongo is a closely-knit and progressive team of creative minds, who strives to craft superior 2D and 3D HTML5 slots for free-to-play and online gambling market. Current game portfolio includes 30 fully mobile & tablet adaptive titles, while 4 are upcoming. They stand out from the crowd because of a rich gaming atmosphere & stable operations & HD graphics, exciting sounds & unique game features - what guarantees a player's delight and reliable support of operator's business.
About GoldBlue AB:
GoldBlue AB is a growing investment company with 5000 shareholders, founded in 2013 by experienced persons from the financial and gaming industry. The core business of the company consists of investing and administering shareholdings in companies, which through partners or by themselves offer igaming to end users via the internet. GoldBlue AB owns Valhalla Entertainment Ltd., which through its subsidiary operates casino games directed to the end consumers through its gaming sites. These web sites offers live streaming casino, slot machines, virtual betting and a multitude of other games.
For more information about this press release or to arrange an interview with Booongo representative please email us at [email protected]
Tags: Booongo, GoldBlue, agreement, slot provider, casino, product, B2B, B2C